Collins Family of Maryville Missouri

Denis Collins, born 12/1850 in Ireland, possibly Kilkenny, married Anna Walsh, born 1/1854 in Ireland, died 4/29/1939. They were married around 1880. Dennis immigrated around 1871. Anna immigrated around 1870. A sister of Anna, Bridget, born 5/1846 lived with them at times.

Their children were:

Mary J. Collins, born 2/1881

Bridget A. Collins, born 6/1884

John F. Collins, born 1/11/1886

Richard Walsh Collins, born 7/5/1889 

Anna E. Collins, born 12/1891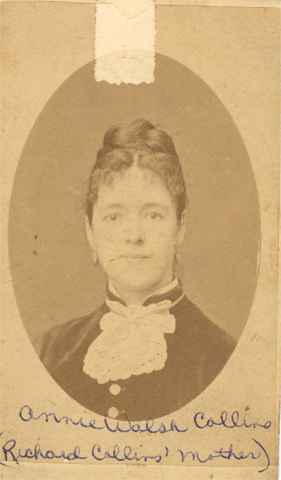 Grandma Anna Walsh Collins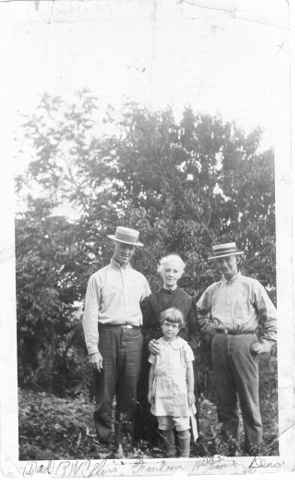 Dick,Anna,and Denis Collins with Dick's daughter,Helen Jean (Bill's mother).